The Art of Photo Wanderings With My Daughter
May 23, 2020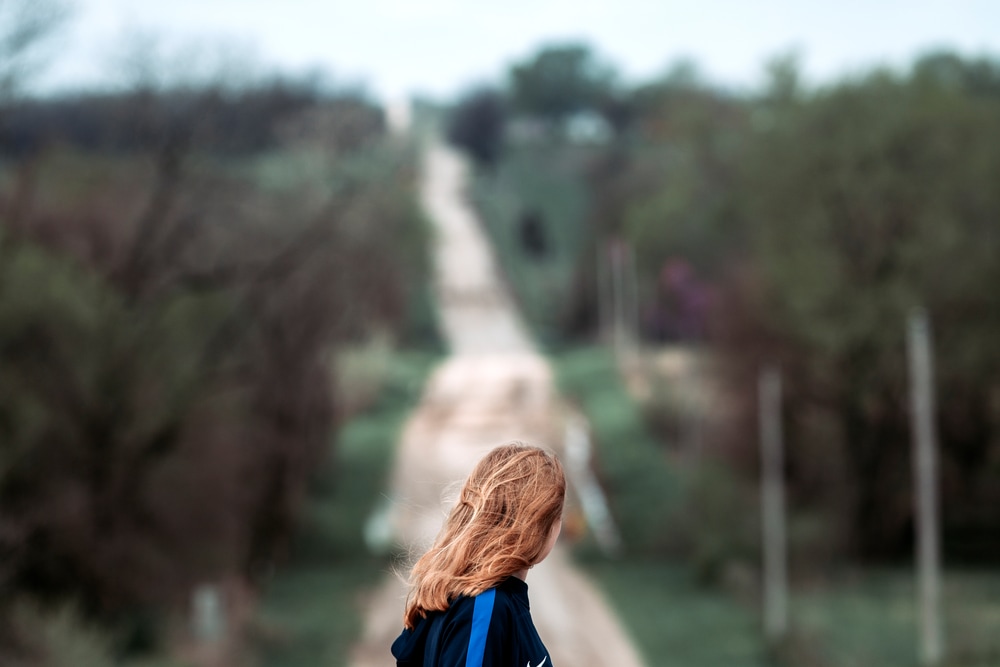 A photo, taken somewhere in Kansas, during a photo wandering session with my daughter.
Several years ago I started to embark on meandering, yet purposeful, photo excursions along the highways and byways of the KC region. The purpose of these wanderings, initially, was to capture whatever interesting subject matter that would pass in front of my lens. When my daughter got old enough to join me...the trips became about so much more than just taking photos.
As a photographer who enjoys taking landscapes photos I have always gone on what I like to call photo wandering excursions. Unplanned. Unscripted. Free flowing adventures that have taken me all around the KC region in the quest for finding great things to photograph.
Sometimes it has been through the wide open Kansas countryside. Other times it has been through the urban core and downtown KC. I have even, on occasion, found myself somewhere on the back roads of Kansas or Missouri in some random small town. Any location, within a hundred or so miles, can be on the table and, as a result, I have been many places and collected many photos from my various excursions over the years with many still residing on my hard drive and haven't yet seen the light of day.
For me they joy has always been about the process and act of doing...sometimes just as much, or more, than the end result. It has been more akin to therapy than actually working as I have spent hours of alone time with my music, and my thoughts, while the miles pile up and I look for interesting subjects to photograph.
It's traditionally been one of my happy places. A creative solitude that recharges my spirit and has produced some of my best photos. It's been special "me" time over the years and then one day my daughter asked to join me and everything changed.
I don't remember when exactly she asked for the first time to tag along. I think, originally, she just wanted me to capture some images for her Instagram and nothing else. Low hanging fruit to be sure and I was game to spend some quality time with her so I agreed and assumed that I would go back to my "traditional" plan my next time out. But, like the best laid plans in life, things change and the one time trip with my daughter became the regular.
Sunsets, quiet country roads and busy city intersections all came and went as our photo excursions together became more frequent. They quickly evolved into something more than just rolling photo shoots. They became a time for me to share my love of the creative process with her. They became an opportunity to talk about photography, to show her what I see and ask questions about what she is seeing. She was cool with me talking about light and composition, how I frame my shots and what I look for in my photos. I was cool with listening to her music. A happy change in my thinking about what these trips are, and could be, was starting to manifest itself in my mind the more time we spent together out exploring.
As you can imagine...the solitude of previous trips was replaced with many conversations. Short talks. Longs talks. Talks about school. Talks about friends and soccer teammates. Talks about family and favorite memories. Laughing about our dogs or cringy memes or TikTok. Billie Eilish. Always Billie Eilish. Sometimes Billie talk would be framed by discussions around Billie's brother Finneas. Occasionally my music would find its way into her world and we would even tragically get around to how much she passionately dislikes my favorite band - U2. All of this and more. Connecting. Sharing. Laughing. Sometimes the drives would result in few photos being taken but many words being spoken and in some ways that became the point of all of this.
As time passes, and as my daughter gets older, I know that she will eventually leave the nest and go off to have her own adventures without me. It's my hope that these moments together have nurtured in her a sense of wonder and excitement about discovery through the creative process while also fostering a sense of playful joy and satisfaction in the simple act of exploration without expectations. I know they have not only done that for me but they have also filled my soul with warm memories of times shared and experiences had. I also know that there will be plenty of time in my future for me to resume my solitary excursions and, when I do, I am 100% certain that I will look to an empty passenger seat in my car and fondly remember the day when my daughter was part of the adventure.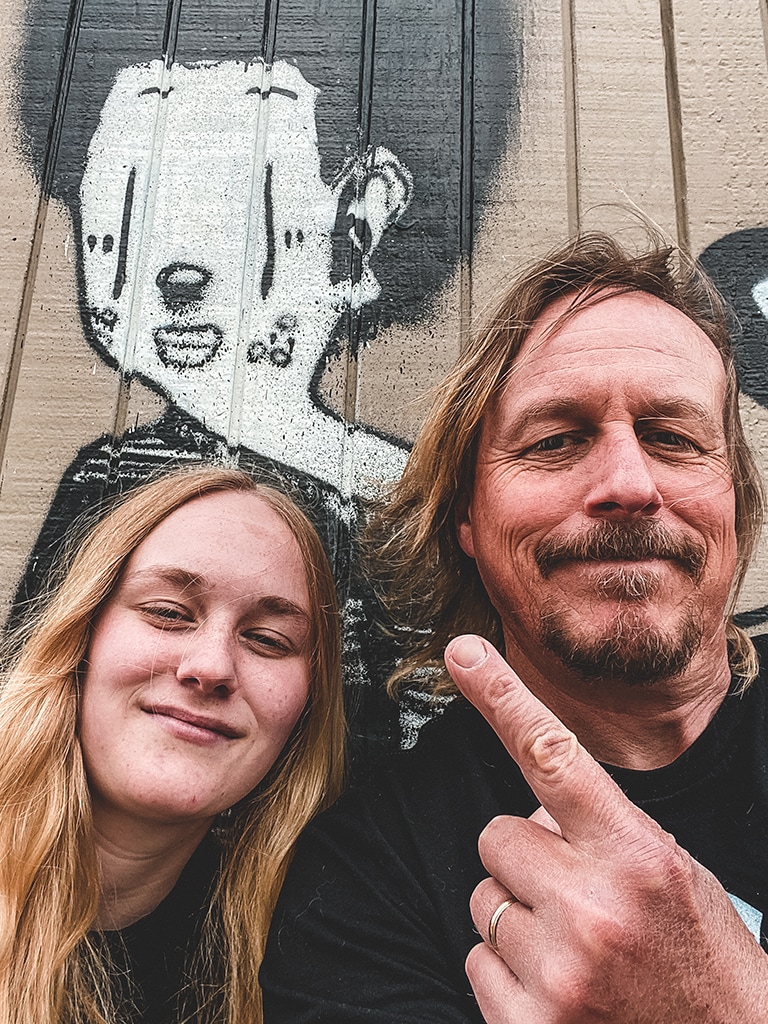 Dad and Daughter... somewhere in Kansas City. May 2020